Product
The Best Way for One - AUNO
---
AUNO GRANO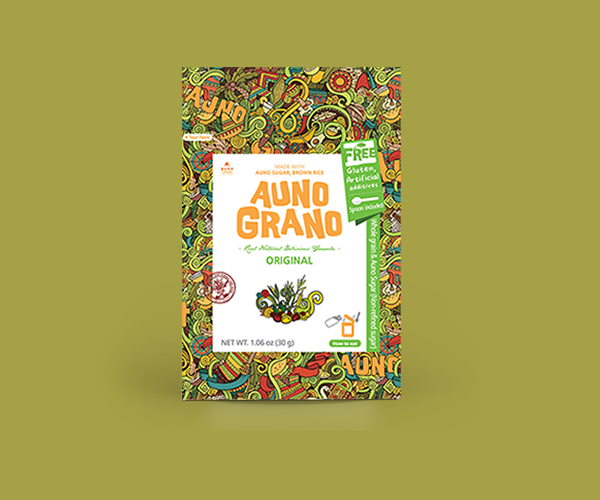 Auno Grano, a Meal substitute made of whole-grain rice and fruits (superfoods)
AUNO GRANO is a natural and healthy meal replacement which put more raw materials and excluded artificial additives like flavor to add taste unlike previous products.
As a result of our effort to maximize the merits of whole grains by puffing high-quality whole-grain rice with intact rice germ under high temperature and high pressure and then coating with Auno Sugar, Auno Grano contains the natural minerals of the original ingredients.
Material
Oats

Oats are rich in dietary fiber and protein, which are good for diet, constipation and skin.

Quinoa

Quinoa is rich in protein starch, vitamins and minerals. As the second major food source next to rice, it is popular in Europe and the US.

Basil

As it becomes 30 times bigger when contacted with moisture, Basil helps you feel full. It is also effective to prevent obesity and aging.
Story of AUNO GRANO